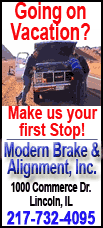 A Medicare rate adjustment that cuts an estimated $16 billion in nursing home funding over the next 10 years was enacted at week's end by the federal Centers for Medicare and Medicaid Services -- on top of state-level cuts or flat-funding that already had the industry reeling.
And Congress is debating slashing billions more in Medicare funding as part of health care reform.
Add it all up, and the nursing home industry is headed for a crisis, industry officials say.
"We can foresee the possibility of nursing homes having to close their doors," said David Hebert, a senior vice president at the American Health Care Association. "I certainly foresee that we'll have to let staff go."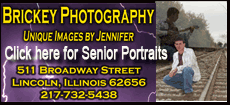 The funding crisis comes as the nation's baby boomers age ever closer toward needing nursing home care. The nation's 16,000 nursing homes housed 1.85 million people last year, up from 1.79 million in 2007, U.S. Census Bureau figures show.
Already this year, 24 states have cut funding for nursing home care and other health services needed by low-income people who are elderly or disabled, according to the Center on Budget and Policy Priorities, a nonprofit research firm based in Washington, D.C.
Some facilities are now closed because of money problems -- including four in Connecticut -- and others have laid off workers because of what industry officials say are inadequate Medicaid reimbursement rates. Medicare cuts are troubling, they say, because the higher Medicare reimbursements have been used to compensate for the lower Medicaid rates.
In Griswold, Conn., the community's only nursing home shut down earlier this year because of rising costs and an inability to pay for $4.9 million in needed renovations for the 90-bed facility.
"A 92-year-old woman was screaming and crying as she was loaded into the ambulance, saying 'This is my home,'" Griswold First Selectman Philip Anthony said. His 88-year-old mother was a resident of the same home at the time.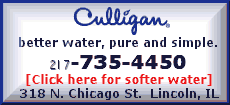 Anthony sought and found a new facility for his mother, but she died of pneumonia before the Griswold Health and Rehabilitation Center closed in the spring.
"To be hit with a sudden and deliberate closure like this, it just drained the heart right out of you," Anthony said.
Connecticut Gov. M. Jodi Rell and state lawmakers gave no Medicaid rate increases to nursing homes in the state last fiscal year and kept the funding flat for the next two years.
The Griswold home was one of four nursing homes in the state that have closed since December because of financial problems, a higher rate than usual, said Deborah Chernoff, a spokeswoman for District 1199 of the New England Health Care Employees Union in Connecticut, which represents more than 20,000 health care workers in the state.
"We're really teetering on the edge of what we see as the collapse of the long-term care system," she said.
Chernoff said many of Connecticut's 240 or so nursing homes have been reducing workers' hours to deal with money problems, while two are in bankruptcy now.
Also this year across the country:
The Motion Picture & Television Fund said in January it would close a hospital and nursing home in Woodland Hills, Calif., founded to care for actors and other entertainment industry workers, because of financial losses.

The Westchester Medical Center in suburban New York said it would close a nursing home and cut 400 jobs to deal with Medicaid and other fund cuts.

The Dove Health Care nursing home in Glendale, Wis., near Milwaukee, closed this summer because of heavy debt.