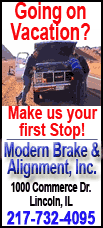 The average county stress score fell slightly, and fewer counties qualified as economically distressed.
But those glimmers of hope are providing scant benefit for most people suffering from the recession. Some of the statistical improvements in employment were inflated by seasonal jobs, workers who quit the labor force and temporary federal stimulus money.
"It's pretty clear that even though the recession likely has ended, not too many people are likely going to be humming that Bobby McFerrin tune, 'Don't Worry, Be Happy,'" said Sean Snaith, an economist at the University of Central Florida.
The latest results of the AP's Economic Stress Index showed the pain easing in some of the nation's hardest hit areas, such as Elkhart, Ind., and pockets of the Carolinas. But foreclosure hotbeds in metro Las Vegas and South Florida continued to suffer.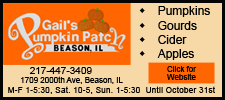 The AP calculates a score from 1 to 100 based on a county's unemployment, foreclosure and bankruptcy rates. Under a rough rule of thumb, a county is considered stressed when its score exceeds 11. The average county's Stress score dipped to 10.3 in August, from 10.54 in July, the first drop in three months. In August 2008, it was 6.94.
About 39 percent of counties had a score of 11 or higher in August, compared with 41 percent in both June and July. That's still up substantially from a year ago, when only 6.6 percent of counties had scores above 11.
As in previous months, Nevada (21.32), Michigan (17.59) and California (16.31) topped the list of the most economically stressed states. North Dakota (4.67), South Dakota (5.3) and Nebraska (5.79) were at the bottom.
The most stressed counties were Imperial County, Calif. (31.83); Yuma County, Ariz. (27.58); Merced County, Calif. (24.28); Lyon County, Nev. (24.02); and Lauderdale, Tenn. (23.56). Imperial and Yuma are agricultural areas with high seasonal unemployment.
The states that showed the most improvement in their stress scores were Colorado, South Carolina, North Carolina and Virginia. All four saw their jobless rates fall.
The states with the biggest year-to-year increases in economic stress in August were Nevada, Oregon and Michigan.
Prince William County, Va., was among the five counties with most improved foreclosure rates over the past year. And Caroline County, Va., was among the five with the best improvement in the past month.
Colorado's stress score fell to 9.96 in August, from 10.47 in July, as its unemployment rate dropped to 7.3 percent from 7.8 percent. But the decline in its unemployment rate was due mainly to a drop in the state's labor force, not to the creation of new jobs, said Tucker Hart Adams of the Adams Group, an economic consulting firm based in Colorado Springs, Co.
When unemployed people give up on their job searches, they are no longer counted in the unemployment rate.
Overall, Colorado's economy is still struggling, Adams said.
"You can go to the mall and fire a cannon and not disturb anyone," she said.