Investors will examine a report on business activity in the services sector for signs of an improving economy. Beginning Wednesday, traders will begin to sort through quarterly profit reports as Alcoa Inc. kicks off earnings season.
Asian markets declined overnight, while European stocks were narrowly mixed.
The Institute for Supply Management's service index reading for September is expected to improve to 50, which would be its highest level of the year, according to economists polled by Thomson Reuters. The index reached 48.4 in August. A reading below 50 indicates the sector is shrinking, while a reading above 50 indicates growth.
Growth in the services sector is considered important to a recovery because it is highly dependent on consumer spending, which accounts for about 70 percent of all economic activity.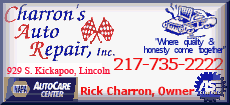 The report is due out at 10 a.m. EDT.
Ahead of the opening bell, Dow Jones industrial average futures rose 34, or 0.4 percent, to 9,469. Standard & Poor's 500 index futures rose 4.60, or 0.5 percent, to 1,026.30, while Nasdaq 100 index futures rose 8.75, or 0.5 percent, to 1,671.00.
Beginning Wednesday, investors will start to receive quarterly earnings reports that should provide further insight into any rebound. Alcoa kicks off earnings season, and investors will be looking for signs of growth to put at ease recent concerns about the strength of a rebound.
Companies were able to mostly beat modest profit expectations in the second quarter primarily because of cost reductions and job cuts. Now traders will be looking for signs of growth in revenue and sales to generate better profits.
Stocks are trying to move back into positive territory after two consecutive weeks of declines -- the first back-to-back drops since July. The market has fallen seven of the past eight days as key economic data has disappointed investors and showed any recovery might be slow and choppy.