By midday in Europe, benchmark crude for November deliver was down 45 cents at $69.50 in electronic trading on the New York Mercantile Exchange. The contract fell 87 cents to settle at $69.95 on Friday.
Last week, weak economic data weighed on crude prices. The U.S. reported worse than expected manufacturing and jobs numbers, with the unemployment rate rising to 9.8 percent in September, the highest since 1983.
U.S. oil inventory data was mixed last week, suggesting consumer demand has yet to rebound strongly from the recession.
"Economic and oil data remain consistent with a macro economy just beginning to push off the trough, leaving markets with a lack of clear direction," Goldman Sachs said in a report.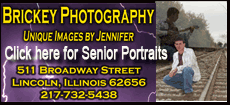 Traders will be eyeing the first earnings for the July to September period, with Aluminum producer Alcoa Inc., PepsiCo Inc. and Marriott International Inc. scheduled to report this week.
Some external risk factors which supported oil prices in the past also were judged to be losing strength.
"The improving geopolitical situation in Iran and Niger Delta looks set to remove some of the bullish premium from the oil prices," said JBC Energy in Vienna, citing an upcoming visit by international inspectors to visit Iran's newly disclosed uranium enrichment site and the decision by some rebel groups in Nigeria to accept a government amnesty and surrender their weapons."