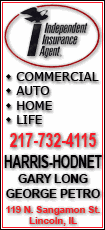 "This is the new normal," says Donald Keprta, president of Dominick's, a supermarket chain in the Midwest, which just cut prices by as much as 30 percent on thousands of items. "We aren't going back."
Consumers like Karen Wilmes, a mother of two in Hopkinton, R.I., relish the steals. During a recent trip to Shaw's Supermarkets, she bought a basketful of goods, including Eggo waffles, Kleenex tissues and Betty Crocker cake mix. The retail price: $63.89. Wilmes paid $7.31 by buying items on sale and using coupons.
"The deals out there are unbelievable," says Wilmes, 36, who writes the Frugal Rhode Island Mama blog, which tracks local and national bargains. "We can put the money I save toward something else."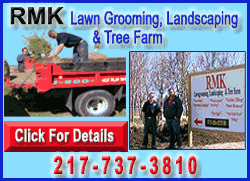 And she's doing just that, but only when she can find another deal. Wilmes and her husband recently bought a Samsung television from Best Buy's Web site for $1,299, about $300 less than she found at other stores. She also got free delivery and another $13 back from ebates.com, which receives commissions from online retailers for directing customers their way.
What's happening now has been building for years. Wal-Mart Stores Inc. introduced "every-day low prices" many years ago. Amazon.com redefined the idea of bargain prices during the late 1990s when it helped introduce online shopping. After the 2001 recession, automakers introduced zero-percent financing to boost sales. McDonald's "Dollar Meals" made fast food even cheaper.
But until the Great Recession came along, consumers hadn't seen anything yet.
Last fall's financial meltdown triggered a plunge in stock prices and home values and wiped out 11 percent -- $6.6 trillion -- of household wealth in six months. It also put an end to easy credit, which had fueled the consumption that powered the economy for most of the decade.
Those who still have jobs don't want to spend as they once did. There is a new societal pressure to be careful and smart when buying almost anything. From Chicago's Miracle Mile to malls around Orange County, Calif., it was once a status symbol to trot around with armloads of shopping bags with designer names on them. Now, it's considered ostentatious.
Traditionally, manufacturers and retailers lowered prices to clear inventory. Today, they're cutting prices because consumers are demanding it. If it lasts, the ramifications will be wide-ranging.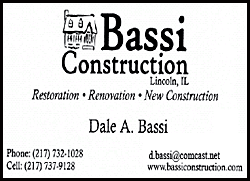 "There's almost a new morality to spending," Liz Claiborne Inc. CEO Bill McComb told an investor conference last month.
The bargains being offered at the Garden State Plaza in Paramus, N.J., make it seem the day after Christmas. But it's only a weekday in September. The deals start at 25 percent off and keep getting better. Neiman Marcus, Forever 21, Ann Taylor, Macy's, Gap -- across the retailing spectrum there are promotions.
Retail sales remain sluggish, and more than half of the people surveyed recently by America's Research Group and UBS said they are shopping less. But when they do shop, most go to stores with lower prices or wait for sales before returning to their favorite retailer, according to the survey.
Dave Ratner sees this price chase first hand. His four-store chain in western Massachusetts, Dave's Soda & Pet City, has never been so focused on promotions and low prices. During the past year, customers stopped buying $50 bags of premium dog food and "special" $10 pet treats. Pet-related Halloween merchandise usually sells well, but he isn't stocking any this year because he doesn't think people will buy it. Instead, he's offering big discounts on cheaper brands of pet food.
"It's killing my profit margins, but if you don't offer specials and lots of promotions, you aren't operating in the current world," he says.
Great buys are not exclusive to retailing. The government's Cash for Clunkers program is over, but more than half of car buyers still get a cash rebate, according to J.D. Power & Associates.
Hotel rooms cost travelers nearly 20 percent less, on average, than last year, the biggest decline since Smith Travel Research began collecting data in 1987.
Home prices have dropped 30 percent, on average, from the peak in 2006. In some markets, they're down more than 50 percent. Homes in parts of Detroit are cheaper than a new car.