Then, seven years ago, he fled to the U.S. fearing arrest for alleged economic crimes.
Now, Yang is plotting a comeback as a hybrid car maker in the U.S. -- a venture requiring billions of dollars that could face daunting odds amid a weak economy and against competitors such as Toyota and Honda that have already invested millions in "green" technology.
His Los Angeles-based start-up, Hybrid Kinetic Motors, plans to offer a full-range of hybrid vehicles that run on natural gas, gasoline and electricity, with production to start by 2013.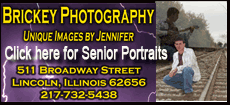 Yang recently unveiled plans to build a massive plant in the southern U.S. state of Alabama that he says will churn out as many as 1 million vehicles annually by 2018. To fund his bold ambitions, he announced earlier this week an equally lofty goal of raising nearly $7.9 billion from private investors.
With the U.S. economy in the doldrums and the hybrid car market ever-more competitive, Yang's scheme strikes some as unrealistic.
"Hybrid Kinetic ... is talking about setting up a full-fledged, full-line auto company at the bottom of the second-worst recession in U.S. economic history," said John O'Dell, senior editor for car adviser Edmunds' GreenCarAdvisor.com. "It doesn't sound very promising to me."
A Hybrid Kinetic official acknowledged the monumental challenges facing the young company.
"What we are proposing is indeed very huge and very unconventional," Vincent Wang, a Yang associate, told Automotive News in August. "But we view this as the best opportunity to get into the U.S. industry."
Yang, 52, who now goes by Benjamin Yeung, may still be wanted by Chinese authorities who accused him of committing unspecified economic crimes.
Yang has always maintained his innocence and said that jealous officials forced him out of the automaker he founded, Brilliance China Automotive Ltd.
Under Yang, Brilliance China grew into the country's largest minibus maker. With government backing, it became the first Chinese company to list on the New York Stock Exchange, in 1992. In 2001, Forbes ranked Yang as China's third-richest tycoon, with an estimated wealth of $840 million.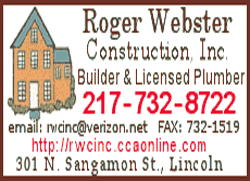 One year later, Yang and his government backers fell into a dispute over who owned Brilliance China, and the government in Liaoning province, where the company was based, seized control. The company said a warrant was issued for Yang's arrest, though formal charges were never filed.
Fearing detention, Yang fled to the U.S. in May 2002. He became a U.S. citizen five years ago and is now living in Los Angeles with his family.
Yang has been in touch with Chinese government officials about a homecoming, possibly within a year or two, and "hopes to return as an innocent person," according a Yang attorney in Beijing, Wang Hai. He said it's his understanding Yang was cleared of the accusations four years ago following a probe whose results were never announced. However, Yang's lawyer in the U.S. said he was unaware of any change to Yang's case and that the government has continued in recent years to accuse Yang of economic crimes.