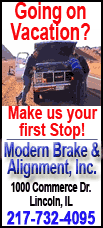 Verne Extavour, spokesman for Jacho Entertainment, told The Associated Press that Bounty Killer was turned away upon arrival and flew back to Jamaica.
No explanation was given, Extavour said. Immigration officials did not immediately return a call seeking comment.
The last time Bounty Killer was in Trinidad, he was arrested on stage and charged with using obscene language. Authorities in Jamaica arrested him for the same reason during last year's Reggae Sumfest.
Best known for the album "My Xperience" and for collaborating with No Doubt on the song "Hey Baby," Bounty Killer was one of a number of musicians scheduled to perform at Saturday's concert.
Among them was Vybz Kartel, with whom Bounty Killer has a long-standing rivalry that has led to violence between their fans.
Promoters had said the concert would represent a truce.