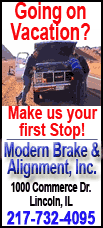 Barrett is accused of trying to sell videos of Andrews to celebrity Web site TMZ.com and posting them online. He faces interstate stalking charges in Los Angeles, where TMZ is based. If convicted, he could be sentenced to up to five years in prison and a $250,000 fine.
His neighbors in a Chicago suburb said Sunday they were surprised by his arrest. Barrett kept his yard manicured, played golf and enjoyed cooking on a gas grill on a patio behind his $300,000 suburban Chicago town house. The normalcy of his life was what made the accusations so upsetting to neighbors and acquaintances.
"I'm totally shocked," said David Wayne, 72, a retired corporate executive who lives several doors down from Barrett. "He looked absolutely normal -- nothing distinguishing."
Investigators believe Barrett recorded Andrews by aiming a cell phone camera through an altered peephole in the door of her hotel room.
Andrews, 31, worked the Auburn-Tennessee game for ESPN on Saturday night in Knoxville, Tenn. She issued a statement after the arrest thanking FBI agents and federal prosecutors for their work and said she hoped the case will eventually help others.
There didn't appear to be anyone home Sunday at Barrett's two-story, two-garage house in Westmont, a leafy, middle-class suburb about 20 miles west of Chicago lined with quaint, gas-lamp replica street lights.
The housing development is favored by doctors, executives and retirees, many of whom don't have children, so people don't tend to get to know each other well as in other communities, said Dolores Shea, 79, head of the neighborhood association.
Barrett kept to himself, too, Shea said, and no one interviewed on his street Sunday could provide details about his character or personal life. Shea said Barrett drove an expensive car, and she would often see him throwing golf clubs in his trunk.
Barrett appeared to live with a woman, said Shea, but she didn't know the woman's relationship to Barrett.
Shea said a "For Sale" sign was put up in Barrett's front lawn about two weeks ago. A real estate Web site set the price for the house at $299,000, and described the home as having three bedrooms, two baths and two fireplaces.