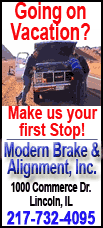 Wen's trip has been billed as a center piece event in the celebrations of the 60th anniversary of diplomatic relations between the neighbors. Both countries' leaderships traded congratulatory messages Monday extolling what the Chinese called their "good neighborly, friendly and cooperative relations."
Beyond the niceties, Wen's visit is seen as an inducement to Pyongyang to return to the disarmament talks it rejected after conducting nuclear and missile tests this spring. Though North Korea has since moderated its rhetoric, the cautious Chinese leadership is unlikely to have agreed to Wen's trip without assurances about resumed talks.
China has sponsored the multination talks, which have sputtered on for six years and include the U.S., Japan, South Korea and Russia as well as North Korea.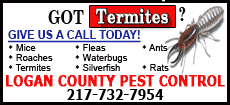 Stung by North Korea's missile and nuclear tests this spring, South Korea has taken a hard-line and on Monday urged China anew to exert pressure, including applying U.N. sanctions Beijing signed on to in May. "I think China should lead North Korea to decide to give up its nuclear program by faithfully implementing" the sanctions, South Korean Foreign Minister Yu Myung-hwan told a parliamentary committee meeting.
Yu told the legislators he could not confirm media reports Wen would offer food and economic aid to the North. He said Pyongyang needed to make "a strategic decision" to abandon its nuclear weapons programs and engage the other five nations.
The Chinese premier, who is not the head of state, has been given unusually high-level attention during his trip, having been greeted on arrival at the airport Sunday by North Korean leader Kim Jong Il. The welcome underscores how much importance the North Koreans place on their relationship with China.
Wen later told the North Korean prime minister that China still backed a non-nuclear Korean Peninsula, and the North Korean responded that Pyongyang had "never given up" on denuclearization, according to Chinese state broadcaster CCTV.
China is North Korea's biggest trade partner and economic patron, providing much of the food assistance and all of the oil needed to keep the listing North Korean economy going. The isolated nation gives Beijing a buffer state in Northeast Asia. While relations were close following the Korean War -- during which the Chinese fought with the North against the U.S. -- the two sides have drifted apart in recent decades, as China embraced free-market reforms and North Korea remained a defiantly closed, totalitarian state.