But auction house Bonhams & Butterfields is in negotiations with a number of institutions and individuals, and Tom Lindgren, the company's natural history director, said he's confident a sale will be completed in the next couple of weeks.
The auctioneer had hoped bids would top $6 million for the T. rex dubbed "Samson." The highest bid at Saturday's auction at the Venetian hotel-casino was $3.7 million.
Lindgren said the owner had sought to sell the dinosaur as soon as possible, leaving potential bidders scrambling to quickly come up with the money.
"A number of bidders are still trying to get their financing in line," he said. "I think we'll have a home for her pretty soon."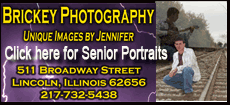 Experts say the 170 fossilized bones discovered about 17 years ago in South Dakota represent more than half the skeleton of a 40-foot-long, 7.5-ton dinosaur that lived 66 million years ago.
A similar T. rex fossil sold for $8.3 million in 1997 and is now housed at the Field Museum in Chicago. That dinosaur, named "Sue," is 42 feet long and has more than 200 bones.
Lindgren said "Samson" is the third most complete T. rex skeleton ever discovered and has the "finest skull" of all T. rexes ever found.