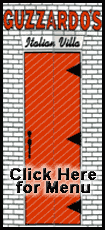 Jung's descendants resisted historians' requests over the years to have the Red Book published. But after two partial typed draft manuscripts surfaced, they allowed a London historian of psychology, Sonu Shamdasani, who first approached them in 1997, to translate the work from the original.
The Red Book -- equal parts extraordinary book of science and work of art -- is an exquisite illuminated manuscript comparable to the artistry of the Book of Kells. It is written on heavy-gauge paper in Jung's elegant calligraphy and filled with his dreamlike and painstaking tempera paintings of mythological figures and symbolic graphic forms in deep red, teal, blue and green brushstrokes.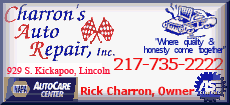 Jung was 39 when he began making entries in the book in 1914, a period he called his "confrontation with the unconscious." He filled 205 pages of the folio-size volume.
The publication of a facsimile of the German-language manuscript and English translation by W.W. Norton & Company is priced at $195 and weighs 8.8 pounds.
Shamdasani said the book represents a series of what Jung called active imagination, or visualization, evoking waking dreams in which he had inner dialogue with fantasy figures to try to understand his unconscious -- and his attempts to interpret their significance. Prominently figuring in these fantasies is Philemon, a prophetic wise old man with a white beard and kingfisher wings.
The book is also filled with brightly colored mandalas, a Hindu and Buddhist symbol of wholeness that Jung considered an important representation of his psychological and spiritual development.
"The book represents what he would later call the process of individuation," a method of knowing oneself as fully as possible, Shamdasani said, referring to Jung's most important psychological theory.
The book is "absolutely central" to his later core tenets, added Shamdasani, general editor of the Philemon Foundation and professor in Jung history at the Wellcome Trust Centre for the History of Medicine at University College, London.
"Without studying the Red Book, one can't be in position to grasp the genesis of his work from 1914 onward," he added.
It's believed Jung wanted the book published but was afraid he would be perceived as mad.
"He was afraid of his scientific reputation," said Martin Brauen, chief curator at the Rubin Museum of Art. Its exhibition, "The Red Book of C.G. Jung, Creation of a New Cosmology," is open from Oct. 7 to Jan. 25, 2010. Jung's book is the centerpiece of the exhibit.