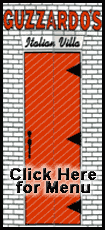 Today's highlight in history:
On Oct. 5, 1921, the World Series was carried on radio for the first time as Newark, N.J., station WJZ (later WABC) relayed a telephoned play-by-play account of the first game from the Polo Grounds, where the New York Giants were facing the New York Yankees, to a studio announcer who repeated the information on the air. (Although the Yankees won the opener, 3-0, the Giants won the series, 5-3.)
On this date:
In 1829, the 21st president of the United States, Chester Alan Arthur, was born in Fairfield, Vt. (Some sources list 1830.)
In 1892, the Dalton Gang, notorious for its train robberies, was practically wiped out while attempting to rob a pair of banks in Coffeyville, Kan.
In 1931, Clyde Pangborn and Hugh Herndon completed the first nonstop flight across the Pacific Ocean, arriving in Washington state some 41 hours after leaving Japan.
In 1947, President Harry S. Truman delivered the first televised White House address as he spoke on the world food crisis.
In 1953, Earl Warren was sworn in as the 14th chief justice of the United States, succeeding Fred M. Vinson.
In 1958, racially desegregated Clinton High School in Clinton, Tenn., was mostly leveled by an early morning bombing.
In 1969, the British TV comedy program "Monty Python's Flying Circus" made its debut on BBC 1.
In 1970, British trade commissioner James Richard Cross was kidnapped in Canada by militant Quebec separatists; he was released the following December.
In 1988, Democrat Lloyd Bentsen lambasted Republican Dan Quayle during their vice presidential debate, telling Quayle, "Senator, you're no Jack Kennedy."
In 1989, a jury in Charlotte, N.C., convicted former PTL evangelist Jim Bakker of using his TV show to defraud followers. The Dalai Lama, the spiritual and temporal leader of Tibet, was named winner of the Nobel Peace Prize.
Ten years ago: It was announced that MCI WorldCom Inc. had agreed to pay $115 billion for Sprint Corp. (However, the deal collapsed less than a year later amid regulators' objections.) Two packed commuter trains collided near London's Paddington Station, killing 31 people.