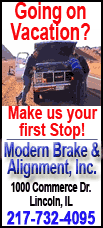 Jay Haas' initial drive Sunday was a crisp hit down the fairway toward the dogleg-left 427-yard opener he called "probably my best drive of the week right down the middle." A six iron got the ball to the fringe and helped him two-put for par.
The 60-year-old Watson, bidding to become the oldest major winner on the 50-and-over tour, bogeyed twice more on the front nine en route to a 12-under 70. Haas shook off the lingering effects of a sore left arm to shoot a 6-under 64, tying the course record and winning a one-stroke victory with a birdie on No. 18 at Baltimore Country Club.
"To put it on the line and to do it and to hit good shot when it matters most, there's no greater feeling for a golfer on a golf course than to perform when the heat is on," said the 55-year-old Haas.
Haas finished at 13-under 267 for his third senior major title. He has 14 career Champions Tour victories, also winning the Greater Hickory Classic two weeks ago. He took advantage of a well placed 6-iron from 195 yards on his second shot on the par-4 18th. His shot dropped on the right side of the green, then rolled within 3 feet of the cup for an easy birdie.
Mark Wiebe (71) and Loren Roberts (71) tied for third at 7 under, and Bernhard Langer (68) and John Cook (72) followed at 6 under.
In between a long-forgotten first shot of the afternoon and the critical shot on 18, Haas kept chipping away at the four-stroke lead Watson carried into the final round.
Watson's bogeys weren't his only missteps. Like the rest of the field, he experienced problems putting on slick, sloped greens at the Five Farms East course that are tough even without the gusty breezes that players encountered Sunday.
"I didn't play with the type of aggressiveness I needed to play today," said Watson. "I played tentative golf. I made a couple of putts, but I hit some wayward shots and didn't have a feel for the distance today."
Haas wasn't sure he'd have a feel for the game a month ago, when tendinitis made any movement in his left arm painful. Doctors assured him the pain would eventually pass, and a cortisone shot three weeks ago did the trick, alleviating much of the discomfort.
"I'm still a little apprehensive about my arm -- is it going to come back, what does the future hold? A month ago, when I was in Seattle, I thought my year was done," Haas said.