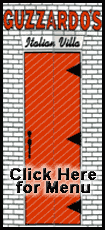 "The way it looks, we got one more game and, hopefully, a whole lot more," Raburn said.
The Tigers and Minnesota ended 162 games tie for the division lead. The Twins will host a one-game playoff Tuesday.
"It's going to be fun," Detroit's Curtis Granderson said. "I'm sure Minnesota is going to be rocking."
A big catch by Granderson in center helped the Tigers win for only the third time in eight games. They seemed to know there was still work to do because they celebrated as if it just another victory by shaking hands on the infield.
The Tigers, of course, had been watching the scoreboard and saw that Minnesota took a big, early lead over Kansas City.
"What a play Curtis makes," Verlander said. "If he misses that who knows? It could've been a tie game."
Verlander (19-9) was handed a 5-0 lead, then left in the eighth as it got tense at Comerica Park.
Down 5-3, the White Sox had two on and two outs when Carlos Quentin hit a shallow fly. Granderson sprinted a long way and made a fully extended, diving catch to end the inning.
Fernando Rodney got the final four outs for his 37th save.
John Danks (13-11) gave up four runs and seven hits over five innings.
Verlander set a career high in wins and matched the most any pitcher had in the majors this year.
He was dominant through seven innings -- giving up just two hits -- before allowing three runs, four hits and a walk in the eighth.