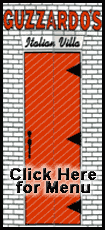 Matt Forte ran for 121 yards, rookie Johnny Knox returned a kickoff 102 yards and the Bears headed into their bye with their third straight win.
The Lions were celebrating a win over Washington that snapped a slide that matched the second longest in league history. This time, they were holding their breath after watching quarterback Matthew Stafford, the No. 1 draft pick, twist his right knee while being sacked in the fourth quarter.
The Lions had a third down on the Bears 6 when he was sacked by Adewale Ogunleye, forcing Detroit to kick a field goal that cut Chicago's lead to 34-24. Stafford had his leg wrapped and Daunte Culpepper replaced him on Detroit's next drive, a sobering sight for a team that has taken its share of blows over the years.
With a chance to put together consecutive wins for the first time since 2007, the Lions (1-3) hung in for a half before Chicago (3-1) pulled away.
Not that this wasn't a painful afternoon for the Bears.
Devin Hester left with a shoulder injury in the second quarter and Knox injured his right leg in the second half, leaving the Bears thin at wide receiver. Before he left the game, Knox did a spot-on impression of Hester when he ran 102 yards untouched up the right side to open the third quarter for the second-longest kickoff return in franchise history.
Forte broke off a 61-yard run that set up Chicago's first touchdown and added a 37-yard TD in the fourth quarter.
Robbie Gould kicked two field goals, including a career-high 52-yarder in the third quarter, and Tommie Harris set up an early touchdown with his first career interception.
Stafford threw for 296 yards and Calvin Johnson caught eight passes for 133, but Detroit still hasn't put together consecutive wins since a 6-2 start in 2007. The Lions won one game the rest of that season in an epic meltdown that saw them post the league's first 0-16 mark last year.
Coach Rod Marinelli was let go at the end of that season. He's now the Bears' defensive line coach, and with 31 new players, he could be excused if he didn't recognize the team on the other side of the field.
What happened early probably had a familiar feel to him, though.
Slow starters the first three games, the Bears immediately fell behind again.