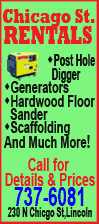 The Lady Lynx started the day with a five-set match against BHE (18-4). LC dropped the first set 23-25, then evened the match at one set each with a 25-18 victory. Black Hawk East took the momentum back by winning set three 19-25. LC turned the tables on BHE again in set four to win 25-19 and force a deciding set to 15. This was a familiar situation for the Lady Lynx, as four of their last seven matches have ended in deciding sets to 15. LC came out on top in all four of those matches. Despite being down 2-6 in the set, LC rallied to keep their streak alive with a 15-12 win.

In the afternoon match, Lincoln faced Kaskaskia Community College (16-7). KCC was coming off a four-set victory over Black Hawk East, but Lincoln was able to handle the Blue Angels in three sets 25-19, 25-23, 25-21. Lincoln used consistent serving, a balanced attack and stingy defense to hold off KCC in three close sets. The win pushed Lincoln College's record to 17-10.
The Lady Lynx will continue their homestand on Tuesday evening as they host Danville Area Community College in a 6 o'clock match.
LC totals:
Chelsea Barr -- 32 digs, 17 points, 5 aces

Melanie Herbeck -- 68 set assists, 14 points

Gretchen Rieger -- 30 kills, 25 digs, 17 points

Natalia Florczyk -- 15 kills, 11 points, 5 digs

Lara Dawson -- 12 kills, 10 blocks

Abbie Hare -- 9 kills, 3 blocks

Danielle Stephenson -- 9 kills, 2 blocks

Megan Schaefer -- 8 digs, 1 kill

Emily Fox -- 4 points, 2 kills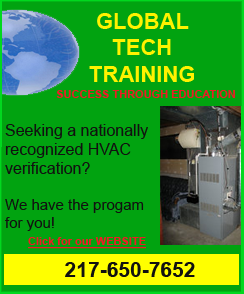 Comments from LC coach Mark Tippett: "We knew going into this tri-match that we would have to be on top of our game to be successful because both of our opponents would be athletic teams that are having great seasons.
"Black Hawk East had only lost three times this season, and their sophomores were fired up to play us because they had not forgotten losing to us twice last season. I was pleased by the way we handled their aggressiveness and responded with a fantastic defensive performance. Sets one through four were typical seesaw battles, and set five was exciting from start to finish. We have been finding a way to win those sets to 15 this year, which shows how mentally tough our players are and that we have the ability to make plays when the pressure is on.
"The KCC match was well-played on both sides of the net. Every volley seemed to last for several trips across the net. We found ways to win a few of them at just the right time to secure the win in each set. I was pleased by the balance we showed on offense and the way we stuck together in tough situations. This victory was a real team effort."
[Text from file received from Mark Tippett, Lincoln College volleyball coach]