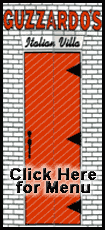 Amid tight security, Christopher J. Harris was charged with five counts of first-degree murder as well as another count of attempted murder.
Present in the courtroom were media and law enforcement officials, with no members of either family present.
Cell phones, tape recorders, BlackBerrys and cameras were not allowed inside the courtroom.
The 30-year-old man was read the charges by Judge Harris and was asked if he understood the charges, to which the defendant said, "Yes."
The defendant was asked if he wished Logan County Public Defender Patrick Timoney be his legal counsel, to which he also said, "Yes."
Logan County State's Attorney Michael McIntosh will be assisted by the Illinois attorney general's office in the prosecution of the case.
Harris is accused of killing Rick and Ruth Gee and three of their children. The family was found dead in their Beason home Sept. 21. He also faces attempted murder charges in connection with the sole survivor, 3-year-old Tabitha Gee.
The judge advised the defendant that each first-degree murder charge carried a minimum of 20 years in prison up to a maximum of 60 years. If convicted of two or more of the murders, Harris could be sentenced to mandatory life in prison.
The judge also advised the defendant that under certain circumstances a sentence of death could be imposed.
Bail was refused and a further hearing was scheduled for Tuesday at 3 p.m.
[LDN staff]