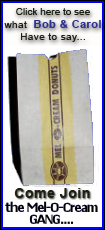 On Oct. 11, the cost of renewing a standard Illinois driver's license jumps from the $10 in effect since 1983 to $30.
The hike in the renewal fee came as lawmakers and Gov. Pat Quinn raised a number of taxes and fees in order to pay for a $30 billion program to build roads, schools and bridges.
Quinn and lawmakers touted the construction plan for its potential to generate jobs during the recession. However, Secretary of State Jesse White says he doesn't want to be blamed for the fee increases as drivers pour into his offices.
White is seeking re-election to his post.