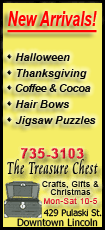 Review by
Richard Sumrall
"Can anything be made of last year's Yellow Pages? Are wine bottles more enchanting after the wine is long gone?" In her new book, "Eco-Craft," graphic designer and eco-enthusiast Susan Wasinger proves that a "going green" approach to trash recycling is not only good for the environment, it's an enjoyable and thrifty way to create something new for your home.
As Wasinger points out, there is an art and a craft to green living. It is grounded in the belief that "our garbage can become the raw materials for a new generation of useful, desirable objects." It's for people "eager to be making things, doing and undoing, reinventing, embellishing, and transforming."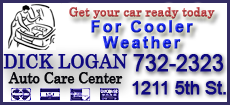 This view toward recycling and reuse is based on some basic tenets: Assume everything is reusable or recyclable; one person's rubbish is another's raw materials; plastic is flexible, glass is enduring, metal really shines, and paper takes many forms.
Decorate
The six decorating projects include a plush rug made from old wool sweaters, vases created from painted wine bottles, and small bowls constructed from discarded Yellow Pages. One of the most enterprising decorating projects is the CD-Case Towel Rack. Simply take some old "jewel box" plastic CD cases and insert your favorite family photographs. Affix the cases to a treated 1-by-8-inch board and drill holes below the cases to insert towel hooks under each photo. Finish the project with mounting screws installed at each end of the board.
Create
Ten special projects help you create your own versions of everyday items. You can make trays from hollow lengths of bamboo, storage canisters from fiberboard containers and decorative paper, a colorful tote bag constructed from metallic-looking coffee bags, or embellish wire hangers with tree branches. A timely project for central Illinois is Stop the Draft. Cold air can sneak in under the door during wintertime. You can solve that problem by making a draft blocker from scraps of wool felt, thread and filler. The longer strips are sown together lengthwise and hold the filling (sand, rice, etc.), while the smaller felt pieces are used for decoration. Extra felt strips can be fashioned into handles to hang the draft blocker directly on the doorknob.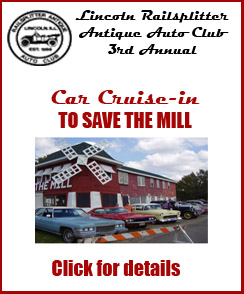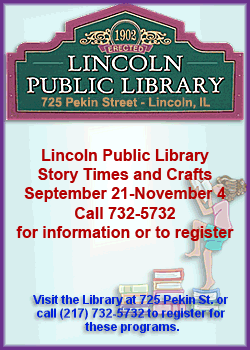 Illuminate
These four projects are surprising for their beauty and ingenuity. The simpler projects include hanging pendent lights made from translucent milk jugs; pots of light put together in a small bowl with glass gems layered over LED puck lights; and lampshades from plastic grocery bags and bamboo skewers. One of Wasinger's most elegant and ambitious projects is the Baby-Jar Chandelier. Gather some tie wire, baby food jars, barrel hoops, nuts and bolts, and some lightweight chain. Follow her illustrated step-by-step instructions to wrap the wire around the jars and create the looped spiral designs. Continue your decorative wire connections to bring the jars around the barrel hoops and connect the hoops with the lightweight chain. Complete the project with a votive or tealight candle in each jar, and you have a charming piece of ironwork with a medieval flavor.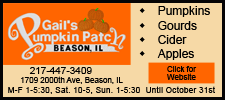 Celebrate
You can celebrate the changing of the seasons in an eco-friendly way with these eight projects. There are instructions for birdhouses constructed from salvaged wood and old license plates, music boxes made from sheet music and filled with sweet treats, holiday metal ornaments punched from aluminum soda cans, and colorful homemade wrapping paper. By the Book is a fun project that turns old hardcover books into festive holiday decorations. To create an angel or a tree, simply fold the pages from the top outside cover down until the top edge of the page is tangent to the spine of the book. Crease the pages with your fingers and set the book upright. The spread of the pages creates a lovely design that can be enhanced with wings (pages folded in the opposite direction), the angel's head (with an eye hook, brass washer and wooden knob), or a vintage metal star (to top the tree).
"Eco-Craft" is a timely and informative book that offers many money-saving ideas while giving new life to old, discarded items. The instructions are easy to follow and are illustrated by numerous photographs.
Architect William McDonough once wrote: "Design can eliminate the concept of waste, producing perpetual assets rather than perpetual liabilities." Wasinger's book exemplifies this philosophy and is recommended to do-it-yourselfers, anyone concerned about the environment and people trying to save money in these difficult economic times.
[Text from file received from Richard Sumrall, Lincoln Public Library District]