Illinois No. 1 in pumpkin production

Send a link to a friend
[October 08, 2009] SPRINGFIELD -- The nation's No. 1 pumpkin-producing state has devoted additional acreage to the crop. According to the 2007 Census of Agriculture, Illinois now harvests 13,679 acres of pumpkins each year on 502 farms, up from 12,296 acres on 475 farms in 2002.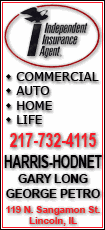 "More than likely, if you are carving a pumpkin this Halloween, or making grandma's famous pumpkin pie, your pumpkin came from right here in Illinois," said Tom Jennings, state agriculture director.

In addition to being the No. 1 pumpkin producer, Illinois also is the No. 1 pumpkin processor. Of the state's 13,679 acres of pumpkins, 9,749 of those acres are harvested for processing, which is mostly done at one of two plants near Peoria -- Libby's in Morton and Seneca Foods in Princeville.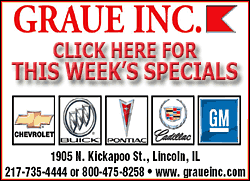 Last year, Illinois pumpkins had a "field value" of more than $22 million. Some Illinois pumpkins are sold locally, while many are sold to national retailers such as Wal-Mart.
"Our specialty crop producers are working hard to meet the increasing demand for Illinois-grown produce," Jennings added. "We applaud their efforts and vow to help them whenever possible."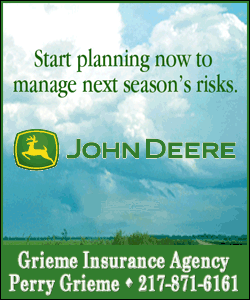 One department initiative to promote the specialty crop industry is the Illinois Products Farmers' Market. The market, located in the Commodities Pavilion across from the Grandstand on the Illinois State Fairgrounds, is held Thursday evenings between May and October from 4 to 7 p.m.
On the last day of the market this season, Oct. 22, the public is invited to take part in a pumpkin carving competition. Pumpkins must be purchased from an Illinois vendor on-site, and the winner will win a gift basket of Illinois products from the market. For more information, call Kristi Jones at 217-725-4873.
[Text from Illinois Department of Agriculture file received from the Illinois Office of Communication and Information]