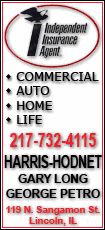 The committee formed to replace the historic Civil War monument destroyed by a December 2008 storm is preparing to make a decision on the best way to replace the monument on our square.

The committee had previously decided to replace the monument of the Civil War soldier with a stone replica. But further discussions have put the question of what material to use back on the table.

Talk of the advantages of bronze over stone has created a question that has the committee divided on what material to use in the replacement. Both sides have relevant opinions on which way to go.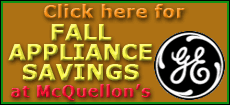 No one on the committee doubted that bronze would last longer than stone: perhaps for centuries. Bronze statues in Vicksburg that committee member Joe Mintjal visited showed little wear over the past century, while statues made of stone only a few decades old have already begun to become weathered by the modern-day elements.
Many committee members believe it is important to create a new monument that will stand the test of time so that another committee years from now doesn't have the task of replacing the statue yet again.
Others on the committee think that it is important to replicate as close as possible the original statue and that changing the medium used would be a disservice to the ancestors who chose the statue to be in stone. In effect the replacement would be a new monument rather than a close-as-possible re-creation of the original.
The committee will make the decision on which medium will be used for the new figure, but they agreed to hold off on making a decision until the Nov. 2 meeting.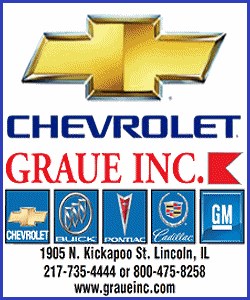 In the meantime, residents are welcome to make their opinion known on whether they feel stone or bronze is what the replacement statue should be made of. The committee has asked the citizens, in an advisory capacity only, to tell them their thoughts on whether the replacement statue be in stone or bronze.
LDN has set up a special e-mail account and will make it available for the remainder of October for residents to let their opinion be known. The e-mail address is poll@lincolndailynews.com. In the subject line, please type stone or bronze. The poll will accept only one vote per computer address, and although everyone's opinion is important to the committee, the results will not be binding on their final decision.
Those who are interested in giving their choice but do not have a computer can drop a note to the Logan County Genealogical & Historical Society at 144 N. Chicago St., Lincoln, IL 62656.
[LDN staff]