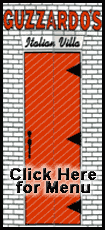 The most powerful enemy of the Christian is fear. Fear is the one thing which can most easily undermine our faith and overwhelm our desire to serve and follow Jesus. We may have a loved one who is behaving like a boor, but we won't confront him. Why? Because we are afraid he will be angry at us. We may see payday loan shops littering our town and functionally stealing from our neighbors, but we won't challenge them. Why? Because we are afraid of what people will think about us. We may want to change a bad habit that we have developed but instead we do nothing. Why? Because we are afraid of what our life will be like if it is gone. Fear dominates us and this passage from John is all about fear; fear separating Jesus' disciples from him.

As we encounter the world around us and deal with the consequences of following Jesus we must admit that fear is something we must resist. Jesus walked across the water in the midst of the storm and said to the disciples, "It is I, do not be afraid." And if we listen carefully we can hear Jesus saying these same words to us. "Speak to your friend, I'll be with you, don't be afraid. Confront businesses that are unjust, I'll be with you, don't be afraid. Change your life, don't be scared, I'll be with you, don't be afraid." This passage does not teach us that with Jesus there will be no storms in our lives. To the contrary it prophesies them. But it does teach us that in the midst of the storm Jesus Christ, our savior, is with us, reminding us that there is nothing that life can throw at us which is greater than him.

Prayer: Holy God, still this storm in my life. Help me to live unafraid and to follow you with boldness and confidence. Fill me with a sense of your power and presence. I pray in Jesus' name.
[text from file received by, Phil Blackburn, First Presbyterian Church]