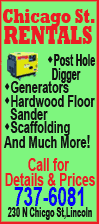 Global Partnerships, which supports services for the poor, is working with global-health expert PATH to launch the program with Pro Mujer (moo-HEHR').
Pro Mujer is an organization that provides training and financial services to poor women entrepreneurs in Latin America.
Women who have taken out small loans from Pro Mujer gather to make payments every few weeks. Global Partnerships CEO says that with 20 or more poor women coming to one place, it's an ideal opportunity to offer health education or screening in addition to financial services.
The goal is to create a model for similar health care projects in other communities.