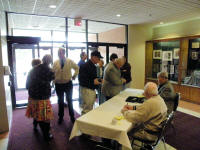 Patrons begin to file in to the Meyer-Evans Student Center.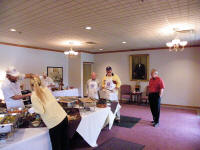 From left, Bob Sullivan, Tom Zurkammer and Mike Booher await the first through the line.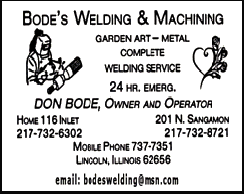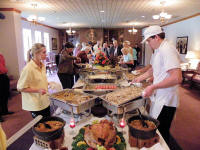 The turkey with dressing was a big hit with patrons.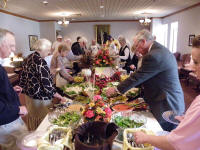 There were plenty of salads and pasta dishes besides the main courses.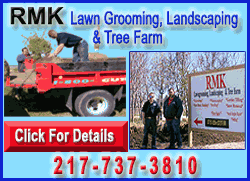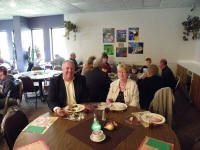 Mayor Keith Snyder with wife Beth enjoyed the buffet...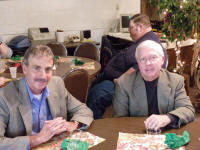 ...as did Sen. Larry Bomke and George Janet.