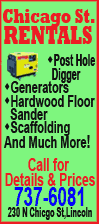 The report came as the FDA issued an alert to hospitals nationwide, warning them to review their safety procedures for CT scans. But the alert did not specifically name Cedars-Sinai.
"The magnitude of these overdoses and their impact on the affected patients were significant," the FDA said, warning that undetected overdoses put "patients at increased risk for long-term radiation effects."
Cedar-Sinai hospital officials said Friday that the patients got eight times the regular dose of radiation during CT scans, which are used to diagnose strokes.
State radiology inspectors are investigating the overdoses, California Department of Public Health spokesman Al Lundeen said.
The hospital said they found out about the overdoses in August when a patient reported hair loss after a scan.
Officials determined the machine had been set to a higher level since February 2008. The problem went undetected for 18 months and other patients also suffered temporary hair loss and skin-reddening.
"Since this is not a common side-effect from CT brain perfusion scans, Cedars-Sinai immediately began in investigation of the equipment involved and of the protocols," the hospital said in a statement.
Hospital staff notified state hospital inspectors and any patients who had that type of CT scan.