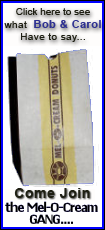 The Republican who served from 1991 to 1999 endorsed his former chief of staff Monday. Dillard is now a state senator from Hinsdale seeking the GOP nomination for the top job against at least five other candidates.

Edgar says Dillard was his "right-hand man" in 1991 when he took office and faced a huge budget deficit -- like the state does now. He says Dillard has character and can cooperate with Democrats to make tough decisions.

Edgar and Dillard say the state must drastically cut services before raising the income tax. Democratic Gov. Pat Quinn proposed a tax hike last spring that didn't pass.

Copyright 2009 The Associated Press. All rights reserved. This material may not be published, broadcast, rewritten or redistributed.