'What Really Happened to Humpty Dumpty'

Send a link to a friend
[October 14, 2009] "What Really Happened to Humpty Dumpty?: (From the Files of a Hard-Boiled Detective)," by Joe Dumpty, as told to Jeanie Franz Ransom, illustrated by Stephen Axelsen, ages 5 and up
R
eview by
Louella Moreland
From the title page to the endpapers, "What Really Happened to Humpty Dumpty? which is based on the Mother Goose rhyme, is a barrel of laughs. All the familiar nursery rhyme characters make an appearance: Little Miss Muffet, the Old Woman Who Lives in a Shoe, Jack and Jill, the Muffin Man, the Big Bad Wolf, and others.
Detective Joe Dumpty, Humpty's younger brother, tells the story. You see, this slim novel is the mystery behind the rhyme: Why did Humpty Dumpty fall off the wall?
Joe suspects Humpty was pushed while on Neighborhood Watch duty. Mother Goose, the chief of police, wants to rule the fall an accident because she is busy investigating another problem. However, things are just not adding up that way for Joe.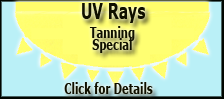 Little Miss Muffet was a witness. Spider believes it's his fault, and his questioning of the neighborhood brings a complex twist of accounts. As Joe follows the leads through Mother Gooseland, readers pick up clues to the mystery of who was behind the "accident." Can Joe solve the crime and bring the culprit to justice?
There are very few mysteries written so well for younger readers. This "Who done it?" would be a perfect introduction to the mystery genre. Although a picture book in format, the text is too sophisticated for most preschool readers. A complete background in nursery rhymes and beginning folklore is necessary to understand most of the jokes.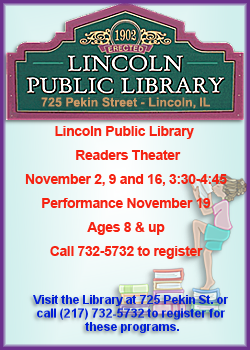 The illustrations alone will tickle many funny bones. I particularly find the illustrations of Chicken Little's underground bunker house hilarious, as well as the tiny postage stamp-sized picture of the spider with multiple binoculars.
Stephen Axelsen's cartoonlike illustrations fit perfectly with Ransom's text. Readers will delight in recognizing the nursery rhyme, folk tale and fairy tale sprinkled on each page. Older readers will laugh at the puns and jokes these characters supply. There is just too much to see and experience to read the book just once! Readers will want to read and reread this hilarious romp through the land of our childhood. Don't be too surprised if the adults in the house take their turns at laughing through the story.
Will Joe be involved in solving any more cases? Well, on the last page he hints at Bo Peep's missing sheep and the report that the Dish ran away with the Spoon. We can only hope this duo will have more tales as funny as this one. Until then, check out some other stories in our mystery section at the Lincoln Public Library, 725 Pekin St.
[Text from file received from Louella Moreland, Lincoln Public Library District]
(Ms. Lou's blog: lincolnpubliclibraryupdates.blogspot.com)