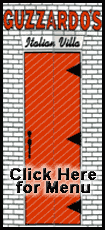 The company, which supplies tools to Intel and Samsung, had euro73.3 million in net profit in the third quarter a year ago, before chipmakers halted investments in new capacity in the face of the economic downturn.
ASML's third quarter sales were euro555 million, down 20 percent from euro696 million a year earlier. However, sales doubled from euro277 million in the second quarter of 2009.
New orders were also nearly twice their second quarter levels, Chief Executive Eric Meurice said in a statement, and the company's order backlog rose to euro1.35 billion from euro1.06 billion.
He said that chipmakers were buying equipment with an eye to specific new chip launches, rather than increasing capacity overall.
The company forecast that given the time lag between orders and delivery, ASML sales will be flat next quarter, then rise significantly in the first half of 2010.
"This substantial order increase does not factor in a full worldwide economic recovery which, if it materializes, could sustain the first-half sales level into the second half of 2010," Meurice said.
Shares rose 1.1 percent to euro21.855 in early Amsterdam trading.