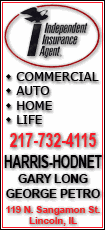 Blackstone Chairman and CEO Stephen Schwarzman, the firm's co-founder, told a conference in Dubai that although concerns remain about the strength of economic growth, especially in the U.S. and parts of Europe, new investment opportunities are beginning to emerge.
"It looks as if a bottom has been reached," he said. "It is an excellent time to purchase stable companies in the developed world, and growth companies in Asia," he added later.
In a sign of its newfound optimism, Blackstone is planning to list shares for as many as eight of the companies it now owns.
Plans for the expected IPOs were earlier revealed in media reports citing unnamed sources and a confidential letter to investors, but had not been publicly confirmed by Blackstone.
The planned listings include Blackstone's Team Health hospital staffing business. It was recently registered as an IPO candidate with the Securities and Exchange Commission.
Blackstone ranks among the world's largest buyout firms, with $93.5 billion assets under management.
Its portfolio includes stakes in German telephone giant Deutsche Telekom, newspaper publisher Freedom Communications, casino operator Harrah's Entertainment and the Hilton hotel chain.
Last week, Budweiser brewer Anheuser-Busch InBev agreed to sell Blackstone its 10 theme parks across the U.S., including the three SeaWorlds and two Busch Gardens, for at least $2.3 billion.
Speaking to reporters after his Dubai speech, Schwarzman said the companies being prepared for possible stock listings are "spread across a variety of sectors" and geographic areas. He declined to identify the companies, citing the advice of lawyers.
Besides the expected stock listings, Schwarzman said Blackstone in recent months has agreed to sell four additional companies in its portfolio, and is finalizing the sale of a fifth.