Exports from the world's third-largest economy in September fell 15.2 percent year-on-year to $115.9 billion, the slowest decline in nine months, the customs agency said Wednesday. Imports declined by 3.5 percent to $103 billion -- the smallest drop since imports started to slide in November last year.
Both drops were improvements over August, when exports contracted 23 percent and imports fell 17 percent.
Exports collapsed in late 2008, battered by the global economic crisis, but Beijing's 4 trillion yuan ($596 billion) stimulus package has helped to revive growth through heavy spending on public works construction and other initiatives.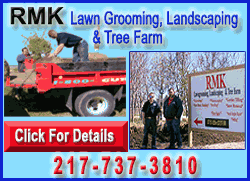 Economic growth accelerated to 7.9 percent over a year earlier in the second quarter, up from 6.1 percent the previous quarter, driven by the stimulus spending. The government is due to report third quarter economic growth next week
China's central bank reported Wednesday that the country's foreign reserves, the world's largest, rose to a record high $2.273 trillion by the end of September.
China's foreign reserves, more than double Japan's $1.05 trillion, are ballooning as the central bank soaks up dollars generated by the country's trade surplus and investment inflows.
Anecdotal evidence, such as complaints of labor shortages in key export centers and a mild recovery in container throughput through major ports, suggests at least a modest revival in global export demand.
"The trade is improving. We expect a further acceleration into the Christmas season," said Dong Tao, chief regional economist at Credit Suisse in Hong Kong.
China's export growth could turn positive by the year's end since orders began flowing in late August, he said.
However, some analysts also cautioned that the data were likely boosted by the fact that last month had two more working days than September 2008 because a major holiday fell in October this year instead.
Exports grew 6.3 percent in September compared with the previous month, while imports were up 8.3 percent month-on-month, the customs agency said, after adjusting for seasonal factors.
The trade surplus fell to $12.9 billion in September, down about 56 percent from $15.7 billion in August.
The decrease was mainly due to a slowing in the year-on-year decline in imports, which were buoyed by iron ore shipments to China jumping to a record 64.6 million tons in September.