Bonaparte lives in a home that is part of the Betsy Townsend estate. He has been personally responsible for the sewer bills since Townsend's passing in 2000.

Bonaparte explained that since 2002 he has not been able to make payments on the account due to financial hardship. He has recently come into a windfall that would make it possible for him to pay the city in full, if they were willing to forgive at least a portion of the late charges that have accrued over the years.

He was asked why the sewer bill was his responsibility instead of the Townsend estate's. He explained that he was in an agreement with the estate that he would live in the home and take care of it, which included being responsible for the taxes and the sewage bill.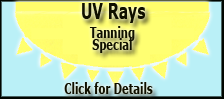 He was asked if he was the executor of the estate and he replied no.
After the meeting, Alderman Buzz Busby said that normally this sewer bill would have been the responsibility of the estate, but Bonaparte had specifically requested that the bill be placed in his name and sent to him for payment.
Alderman David Wilmert questioned what the future of the residence is going to be: Was Bonaparte going to continue living there, and would he be able to make future payments on the sewer bill?
Bonaparte said that it was his intention to continue living there and to make future payments in a timely fashion.
Alderman Joni Tibbs asked what the reason was that no payment had been made on this account since 2002, and Bonaparte simply answered that it was his fault.
Later Alderman Stacy Bacon asked Bonaparte to give a better explanation as to why he had not paid the bills.
He said that he was trying to run his own business, Bonaparte Trucking, and that finances have always been a struggle.
Bacon asked if he had in the past seven years made any other attempts to work out this bill with the city, and he replied no, that he had not had the means.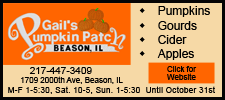 Bonaparte said that he can pay the bill now because he has come into some money through his father's estate that will help him get caught up and have a fresh start financially. He said that he wanted to use that windfall to clean up the debt as quickly as possible.
All totaled, Bonaparte owes $3,756.60 in sewer debt. According to Busby nearly $2,200 of that is late fees.
Busby said that this issue with Bonaparte has led him to believe that the city should look into establishing an amnesty program for delinquent sewer bills.
His initial idea is that anyone who is in arrears for less than $100 would be given a 10 percent discount on their total bill, and anyone with a bill over $100 would get a 20 percent discount, all if paid by a specific date. He suggested that this should be a one-time-only offering.
He added that the sewage committee is considering working with the Environmental Management Corp. and Illinois American Water to do shut-offs of water in lieu of delinquent sewer accounts. He said that once the water is shut off, he believes that the health department can close the house down so that no one can live there.
The city has approximately $90,000 in delinquent sewer bills on the books. Busby said that many businesses use an amnesty day to collect on old debts successfully.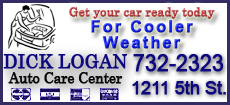 He feels that given the size of the dollar amount delinquent, it would be worth considering if it would produce some payments on these stale accounts.
Alderwoman Melody Anderson said that she appreciated Bonaparte coming before the council. "I am really in favor of the amnesty-type program," she said. "It will give everyone -- not just Mr. Bonaparte, but everyone -- an opportunity to get back on an even keel. Oftentimes on an amnesty you can even enter into some sort of a payment-type program."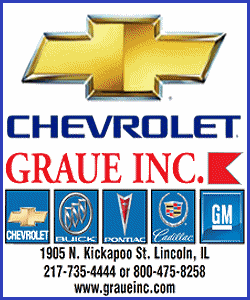 She went on to explain that if they did do a payment program, it would be contingent that if one payment was missed, then the entire sum would be due immediately.
Alderman David Wilmert said that he was in favor of the amnesty program, and he also thought that perhaps Bonaparte should receive a little special consideration simply because he came to the council and has allowed himself to be "beat up" by 10 people.
After the meeting Wilmert said that because Bonaparte is willing and able to pay the obligations to the city immediately, he didn't feel that he should have to wait for the city to develop this amnesty program.
However, during the course of discussion several voiced a concern about showing Bonaparte any special consideration.
"I have to shed a little bit of caution on that idea," said Bill Bates, city attorney. "I think if you're going to have an amnesty program, you need to get that worked out and have details in place. There are a lot of people that you've made pay a lot of penalties, and don't think for a second that you're not going to hear from those people if you start making deals on an individual basis."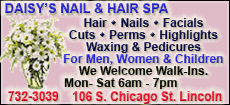 Alderman Nathan Turner said: "I agree with Mr. Bates. I would like the council to stay out of the sewer bill management arena as much as possible. I think creating an amnesty program would be good, and an excellent way to resolve some outstanding debt while raising additional revenue for the city."
He went on to say he wasn't sure what the capabilities of the city accounting system were, and he would want confirmation that the clerk's office could deal with such a program.
Anderson said that there have been others in the past who have come before the council seeking some forgiveness, and the council has always stood by the penalties imposed. She supported the general consensus that Bonaparte's request should not be granted on an individual basis.
She commented, "Mr. Bonaparte is the little cattle prod this evening that is saying, 'OK, it is time we deal with this' and hash out some sort of workable amnesty program that we can put in place and move forward with it."
Busby said that the council had opened a door to individuals negotiating their debts when they offered concessions to Kathy Miller and her mother on the capped sewer issue recently.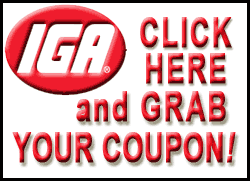 Alderwoman Marty Neitzel quickly interjected that the capped sewer case was entirely different from this one, but Busby maintained that when the city offered her what he referred to as "extras," in addition to refunding the sewer bill, it set a standard for future cases.
"I was all for returning that cash, but it was the extra that you gave her that is creating this," he said. "That is why I'm thinking of an amnesty program. We don't have time to sit up here and discuss 50 or 60 people that are going to come up here if you consider individuals like Mr. Bonaparte here tonight. We don't have enough time to do that."
Busby said that he would call a special meeting of the sewer committee to discuss the amnesty plan further.
In the meantime Bonaparte will wait to make his sewer bill payment.
The committee will meet at 6:15 p.m. Oct. 27. This will be another "on the road" workshop meeting, to be held at Adams School, which is located on the city's north side, just off Lincoln Parkway at 1311 Nicholson Road.
[By NILA SMITH]