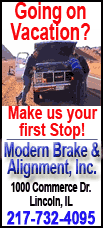 Benchmark crude for November delivery rose as much as 59 cents to $78.17 but later fell back and was down 5 cents at $77.53 by late afternoon Singapore time in electronic trading on the New York Mercantile Exchange. The contract rose $2.40 to settle at $77.58 on Thursday.
The Energy Information Administration said Thursday that U.S. gasoline supplies fell 5.2 million barrels while analysts had expected a jump of 1.6 million barrels, according to a survey by Platts, the energy information arm of McGraw-Hill Cos.
Crude supplies rose 400,000 barrels, the EIA said, while analysts had anticipated an 2.2 million barrel gain.
Until this week, oil had bounced between $65 and $75 since May.
"The transition to a $70 to $80 range is now in full cry," Barclays Capital said in a report. "We expect further transitions upward to occur in line with improvements in the underlying market data."
A falling U.S. dollar has also helped boost oil this week.
In other Nymex trading, heating oil fell 0.85 cent to $2.01 a gallon. Gasoline for November delivery slipped 1.93 cents to $1.93 a gallon. Natural gas for November delivery jumped 1.2 cents to $4.49 per 1,000 cubic feet.
In London, Brent crude for December delivery fell 26 cents to $75.98 on the ICE Futures exchange.