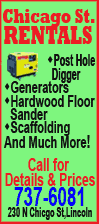 In fact, Lewis will pay back about $1 million he has received so far out of a $1.5 million annual salary.
"He will write a check to the company," Stickler said, adding that Lewis agreed to the proposal because he felt it was not in the bank's best interest "to get into a dispute with the paymaster."
The clawback provision doesn't apply to Lewis' previously negotiated retirement package, estimated to be worth tens of millions of dollars.
Wall Street has been eagerly awaiting Feinberg's decisions about pay for 75 of the highest-earning executives at seven firms that got the most taxpayer money. Other companies under Feinberg's scrutiny include American International Group Inc., General Motors, Chrysler and Chrysler Financial.
Treasury spokesman Andrew Williams declined to comment on Lewis' compensation, saying only that Feinberg would seek to "strike the right balance" in setting pay for top executives of firms that received significant government help.
Many had expected that Feinberg would seek to curb compensation levels. But now that Feinberg has set a precedent for a clawback in pay, eyes will turn to the fate of other Wall Street CEOs, such as Vikram Pandit, whose Citigroup Inc. also has received $45 billion in bailout aid.
"The government is proving they are serious about taking money back for poor performance," said Richard Bove, an analyst with Rochdale Securities, in an interview Thursday evening.
Mark Williams, a finance professor at Boston University and a former Fed examiner, expects that Citigroup and Wells Fargo & Co. executives could also see similar requests from Feinberg.
"It would be inconsistent not to," he said in an interview Thursday.
A Citigroup spokesman declined to comment.
Williams said that as Wall Street earnings improve, there is going to be more pressure on the executives making decisions about how the money will be spent.
"The big discussion is really between those who say we need to focus on retaining talent and attracting top people to help us turn around, and those who think the profits should be used to restore capital that has been eroded through years of excessive risk-taking," he said. "Even whether or not to continue to pay dividends to shareholders will be a question for these banks for some time."
Lewis, 62, hastily announced last month that he will step down as CEO by Dec. 31, ending a tumultuous year in which BofA has faced accusations it misled shareholders about its acquisition of the investment bank Merrill Lynch & Co.