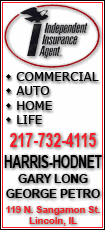 Solid earnings reports from Google Inc., IBM Corp. and chip maker Advanced Micro Devices after the closing bell Thursday gave the market some support.
Markets overseas are mostly higher, encouraged by the continued strength in U.S. markets. The Dow Jones industrial average has closed above the 10,000 mark two days in a row.
Friday's trade comes at the end of busy week of earnings. Most reports have beat expectations, but weak revenue at some companies has been worrisome to investors.
Dow Jones industrial average futures are down 4 at 9,960. Standard & Poor's 500 index futures are down 0.30 at 1,089, while Nasdaq 100 index futures are up 3 at 1,751.