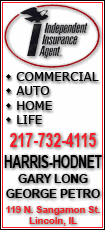 The ability comes from IBM's transformation from a hardware company on the brink of collapse in the 1990s to a one-stop technology shop that rivals are trying to emulate.
IBM now focuses on outsourcing and other services that save clients money are more profitable than selling hardware. A flurry of recent acquisitions from Hewlett-Packard Co., Dell Inc., Xerox Corp. and Oracle Corp. have thrust those companies deeper into IBM's turf.
IBM's latest results, reported Thursday, show why its business model might be attractive to rivals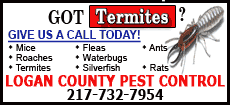 .
Revenue dropped 7 percent in the July-September quarter, but profit jumped 14 percent and IBM raised its 2009 forecast for the second time.
IBM expects at least $9.85 per share in profit in 2009, ahead of analysts' average forecast of $9.78 per share, according to Thomson Reuters. IBM had raised its guidance before, in July, to at least $9.70 per share.
Still, shares fell 3.7 percent in extended trading after closing the regular session at $127.98, down 37 cents. Some investors were apparently disappointed the increase wasn't bigger.
"A lot of us thought you might get even better than this," said Peter Misek, an analyst with Canaccord Adams. "But these results are solid."
IBM's net income in the quarter ended Sept. 30 was $3.2 billion, or $2.40 per share, versus $2.8 billion, or $2.04 per share, a year ago. Analysts expected $2.38 per share.
Sales were $23.6 billion, slightly better than the $23.4 billion expected by analysts polled by Thomson Reuters. Revenue would have been down 5 percent instead of 7 percent if it were not for currency fluctuations.