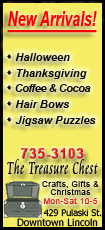 Lots of work remains before trying that dramatic an experiment in people. But regenerating damaged heart muscle is a holy grail in cardiac care.
Doctors today have lots of treatments to prevent a heart attack. But once one strikes, there's no way to restore the heart muscle it kills. Gradually the weakened heart quits pumping properly, leading to deadly heart failure.
Hence the focus on embryonic stem cells, master cells that can give rise to any tissue in the body. Until now, scientists haven't known how to coax those cells into producing pure cardiac muscle.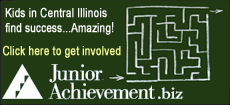 Instead, researchers have tried injecting heart attack survivors with mixes of different kinds of stem cells, next-generation types like those found in bone marrow. The idea: Perhaps once those cells were inside a damaged heart, ones capable of growing cardiac muscle would receive a "get to work" signal and take root. There's been little success so far.
The new research, published in Friday's edition of the journal Science, promises a more targeted approach.
"It's not the home run," cautioned Dr. Elizabeth Nabel, director of the National Heart, Lung and Blood Institute, which is spending millions on research nationwide into cardiac regeneration. "But it's a major advance that's helping to move the field forward in a very significant way."
Embryonic stem cells give rise to more specialized organ-producing stem cells. The team from the Harvard Stem Cell Institute and Mass General recently discovered a master heart stem cell present in both human and mouse embryos.
But could they control it enough to make just the kind of heart cell they wanted to grow? They'd have to winnow out the daughter cell whose only job is to grow the muscle fibers of the ventricle, or pumping chamber.
Chien genetically engineered mice so that certain cells in the embryos' developing hearts would light either fluorescent red or green. As he watched the embryos grow, where the colors overlapped signaled developing heart muscle. Sure enough, when the team plucked out those cells, they were pure ventricle generators.