'Harvest Lunch Tour' for Illinois farmers

Send a link to a friend
[October 16, 2009] Four giant grills on wheels are cooking 6,000 pork burgers at 47 grain elevator and agribusiness locations to cater complimentary lunches to farmers during the fall harvest. Farm Credit Services of Illinois and the Illinois Pork Producers Association are teaming up to provide free grilled pork burger meals during the fifth annual Harvest Lunch Tour.
"We understand how much pressure farm families face with a much later-than-average harvest season," says Dave Owens, president and CEO of Farm Credit Services of Illinois. "On days when the weather permits, farmers may work 15- to 20-hour days in the combine or hauling grain. Some will never even stop for lunch. So we are creating a rural 'drive-through' where folks can enjoy a free hot lunch while unloading their grain at the elevator. We will send the haulers back to the fields with pork lunches for the rest of their harvest crew. For as many consumers as each Illinois farmer feeds, it is a privilege for us to feed a few thousand farmers each fall."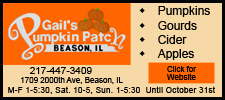 The Illinois Pork Producers Association sponsors the pork burgers through the group's "Generations of Commitment" community outreach program. The pork burgers are grilled on-site at various grain elevators or agribusinesses by local Farm Credit staff. Pork burger sack lunches are distributed to farmers as they maneuver through the lines of trucks, tractors, wagons and semitrailers hauling mostly corn and soybeans to the elevators.
"Even during these economically challenging times in the pork industry, our producers are proud to share their high-quality products with other farmers. And we welcome the opportunity to remind all consumers that pork is the all-American value," said Jim Kaitschuk, executive director of the Illinois Pork Producers Association. "Grain and livestock producers alike are part of the agricultural cycle that feeds the world and strengthens the economy here in Illinois. Working together and supporting each other just comes naturally."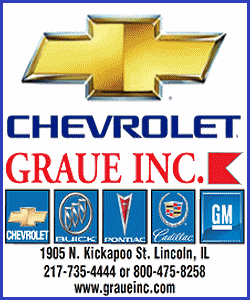 The Illinois Pork Producers Association is an agricultural trade association representing more than 2,900 pork producers throughout Illinois. IPPA is an affiliate of the National Pork Producers Council and the National Pork Board. The Illinois pork industry contributes more than $1.7 billion and about 7,800 jobs to the state's economy.
Farm Credit Services of Illinois is a farmer-owned agriculture lending cooperative that provides competitive farm financing and delivers crop insurance expertise to 8,000 farm families, agribusinesses and rural landowners throughout the southern 60 counties of Illinois. The national Farm Credit System's mission is to provide a sound, dependable and competitive source of financial capital and related services to agriculture and rural America.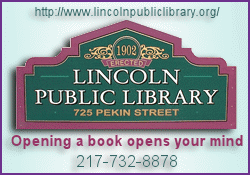 [Text from file received from Farm Credit Services]