The market slid Friday as quarterly results from the companies dented hopes that earnings would show strong signs of improvement in the July-September period. A rise in oil also helped the market end well off its lows, repeating a pattern seen earlier in the week.
The Dow Jones industrial average fell 67 points to finish just below the 10,000 mark, which it had broken through on Wednesday for the first time in a year. Despite the drop stocks still posted big gains for the week.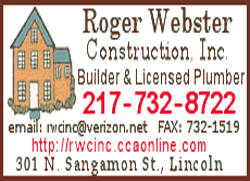 Bank of America lost more than $2.2 billion in the third quarter. The bank wrote down almost $10 billion in bad loans, about $1 billion more than in the previous quarter. The loss was steeper than expected and the write-offs stirred fears that struggling consumers won't be able to increase their spending.
Rivals Citigroup Inc. and JPMorgan Chase & Co. also posted higher loan losses as part of their financial results this week. The reports underscored the challenges brought by high unemployment, weak consumer spending and diminished home values.
"It is, after all, the largest consumer bank and it may have just offered up a reminder that financial strains in the household sector haven't gone away," said David Rosenberg, chief economist and strategist at Gluskin Sheff, referring to Bank of America.
General Electric's report also revealed signs of credit weakness. The conglomerate's profit dropped 44 percent, hurt by much lower earnings at its financial arm, GE Capital, which loans money to a variety of businesses.
A drop in the mood of consumers fanned concerns that people nervous about jobs and the economy will hold off spending. The Reuters/University of Michigan consumer sentiment index fell to 69.4 in a preliminary reading for October from 73.5 in September.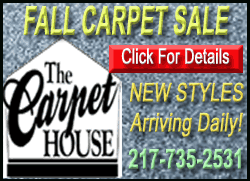 Tim Knepp, chief investment officer of Genworth Financial Asset Management, said the reports from Bank of America and GE indicated that the stock market could be getting too far ahead of the economy. The Standard & Poor's 500 index is up 60.8 percent from a 12-year low in early March.
"They're still talking about a tough environment," Knepp said, referring to the companies. "The market is a bit rich."
The Dow fell 67.03, or 0.7 percent, to 9,995.91 after being down as much as 123 points at its low of the day. The broader S&P 500 index fell 8.88, or 0.8 percent, to 1,087.68, and the Nasdaq composite index fell 16.49, or 0.8 percent, to 2,156.80.
Two stocks fell for every one that rose on the New York Stock Exchange, where consolidated volume came to 5 billion compared with 5.4 billion Thursday.
For the week, the Dow rose 1.3 percent, the S&P 500 index added 1.5 percent and the Nasdaq rose 0.8 percent.
Investors pored over the rush of bank reports during the week for signs that credit losses are stabilizing, which would help the economy recover.
JPMorgan reported a strong profit in part because of robust activity in its trading business, which compensated for its own higher loan losses. That helped push the Dow industrials over 10,000, a welcome sign of the market's recovery. Stocks are still well below from their peak in October 2007.
Bank of America fell 84 cents, or 4.6 percent, to $17.26, while GE gave up 71 cents, or 4.2 percent, to $16.08.