"The Face of Emmett Till" is the gripping account of the death of 14-year-old Emmett Till and his mother's heroic crusade for justice. Till was a Chicago teenager who, while visiting relatives in Mississippi in August 1955, was kidnapped, tortured and murdered by two white men. The men claimed they wanted to teach him a lesson for "allegedly" whistling at a local white woman. The play chronicles both the tragedy and its aftermath, including its role as the impetus for the civil rights movement.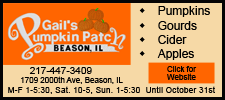 Emmett Till's mother, Mamie, shared the horror and brutality of the crime with the world when she invited the media to attend her son's open-casket funeral. Shocking pictures of his mutilated body were first published by African-American press and later republished by media outlets around the world. The ramifications of the crime and subsequent trial are considered one of the darkest periods in the civil right movement as African-Americans struggled for equality.
The play, which debuted at Chicago's Pegasus Players Theatre, was written by playwright David Barr III and Mamie Till-Mobley.
Kenneth James of Decatur gives a haunting performance as young Emmett Till, and Morgan Walton-McNeal from Thornwood portrays his mother, Mamie. Lincoln residents rounding out the cast are Karolyn White as Chatham, Mikel Frost as Sen. James Eastland, Alex Williams as Rayner and Cody Follis as J.W. Milam. Zach Williams of Danvers plays Morris Dees, and McKenzie Ward of Springfield portrays Willie Reed.
Other performers are Keanon O'Neal, Katie Richter, Tim Bell, Benisha Dorris, Tinesheia Howard, Charles Garmon, Joy Lowery, Josh Dobkins, Cassie Ellwing, Tresa McBeath, Sean Daly, Alesha Smith, Craig Noort, Liz Jewgieniew, Edmond Walker, Alia Lockhart, Jessica Hunt, Elisha Simon, Courtney Jones, Euzhan Sims and John Anderson.
Chris Gray, assistant professor and chair of the fine arts program at the college said: "This is such a riveting story. We are thrilled to be able to bring it to the stage. Sometimes history is ugly, but we must still examine it. The play captures the chilling details of the crime, but it's also a story of resolve and of hope. Those are lessons that apply to us today."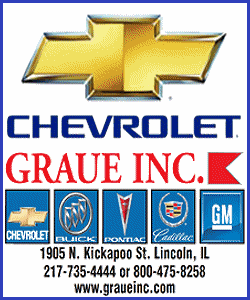 He went on to add, "The actors are able to capture those emotions and connect with the audience. I'm so excited for local audiences to see it."
Gray directs the play, and adjunct professor Kevin Anderson serves as set and costume designer.
More information on the performance:
"The Face of Emmett Till" contains strong language, themes and depicts on-stage violence. It is not recommended for young children.
Showtime is at 7:30 p.m. Oct. 22, 23 and 24, with a matinee performance at 2 p.m. Oct. 25.
Admission is $7 for adults and $5 for senior citizens. Tickets may be reserved by phoning 217-732-3155, ext. 280. Any remaining tickets will be sold at the door. Due to the limited number of performances, advance purchase is recommended.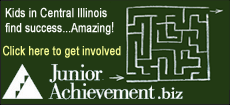 More info on the fine arts program:
Lincoln College provides abundant opportunities for students to participate in plays, musical ensembles, dance performances, art shows and literary activities. Participation in fine arts activities and events includes the entire student body, not just those majoring in fine arts. For more information, phone 217-732-3155, ext. 280, or visit www.lincolncollege.edu/fine_arts/index.htm.
[Text from file received from Lincoln College]