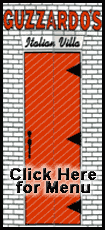 Hasbro said its earnings rose to $150.4 million, or 99 cents per share, for the three months ended Sept. 27, up from $138.2 million, or 89 cents a share, a year ago.
The latest results top the average analyst estimate of 93 cents a share, as measured by a survey by Thomson Reuters.
The Pawtucket, R.I.-based company said its joint venture with Discovery Communications hurt earnings per share by 3 cents.
Revenue fell 1.7 percent to $1.28 billion from $1.20 billion a year ago and missing analysts' estimates of $1.32 billion.
Hasbro said North American sales reflect stronger sales of toys for boys, but revenue was weighed down by weakness in girls, preschool and the games and puzzles categories.
Last week, the nation's biggest toymaker, Mattel Inc., reported a profit decline of 3.5 percent as sales fell 8 percent. Mattel makes Hot Wheels and American Girl dolls.