China is due to release official third quarter economic data on Thursday. But in a briefing Monday in Beijing, Xiong Bilin, a top economic planner, told reporters the growth rate for January-September would be a bit above 7 percent.
"Achieving a growth rate of 8 percent for the year is basically no problem," Xiong, a deputy director of the National Development and Reform Commission, told reporters.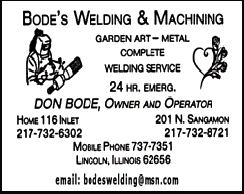 Statistics for September showed improving trade, housing sales, manufacturing and car sales. The data suggest that resilience in retail sales and industrial production are helping offset the blow from falling exports to China's economy.
Separately, Yu Bin, a senior researcher with the Cabinet-affiliated Development Research Center told a conference over the weekend that growth was forecast to exceed 9 percent in the second half of the year, the financial magazine Caijing reported Monday.
"The internal and external environment for China's economic growth will be better next year," Yu said.
The upbeat comments helped push China's main share benchmark, the Shanghai Composite Index, to a one-month high on Monday of 3,038.27, up 61.64 points or 2.1 percent.
"All the data released were better-than expected, so investors are optimistic that Chinese economy has gathered pace in the third quarter," said Zhou Lin, an analyst for Huatai Securities in the eastern city of Nanjing.
Xiong, of the NDRC, pointed to the government's 4 trillion yuan ($586 billion) stimulus package, announced late last year, as a key factor in helping the economy bounce back from the global financial crisis.
But he noted that the stimulus package, which is focused mainly on construction projects, had also worsened China's chronic problems with overcapacity in important industries such as cement and steelmaking.