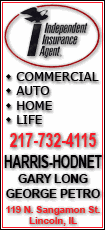 Toy maker Hasbro Inc. has already reported higher third-quarter profits Monday, citing cost-cutting but also reported its revenue fell. Gannett Co., the largest U.S. newspaper publisher, is also among those reporting results before the market opens. Later in the day, Apple Inc. and Texas Instruments Inc. are scheduled to release earnings.
Investors are anxious to see if companies from a broad range of industries fared better in the quarter than banks did. Disappointing earnings from Citigroup Inc. and Bank of America Inc. chilled some of investors' optimism last week.
Dow Jones futures are up 43, or 0.4 percent, at 9,967. Standard & Poor's 500 index futures are up 5.70, or 0.5 percent, at 1,087.70, while Nasdaq 100 index futures are up 11.25, or 0.7 percent, at 1.742.75.