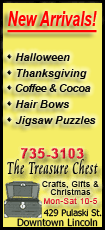 The privately-owned bank is the first to go bust in the Netherlands since last year, though the government and regulators insist its failure was not directly related to the credit crisis.
"The court concludes that the utmost was done for DSB to continue as a whole entity, and there is no prospect of that anymore," the Amsterdam District Court said in a summary of its ruling.
After a run on deposits, DSB was put into receivership of the Netherlands' central bank a week ago. Customers had withdrawn about a sixth of the euro4.3 billion ($6.4 billion) the bank had in deposits at the start of the month.
The government insures the first euro100,000 of retail bank accounts. Central Bank President Nout Wellink has predicted a liquidation that will result in big losses for creditors and cost many of the 2,000 employees their jobs.
The failure has raised questions about the functioning of Dutch financial institutions, oversight bodies and the government -- as well as DSB's own lending practices.
The catalyst for the run on DSB was a call by Pieter Lakeman, an industry gadfly, for customers to withdraw their deposits in protest because the bank had improperly overcharged mortgage customers.
The central bank and Finance Minister Wouter Bos have recommended that DSB consider trying to hold Lakeman liable for damages.
Lakeman has responded that DSB's fall was inevitable and the central bank, which had been aware of problems at DSB for more than a year, failed in its oversight duties.
The bank's founder and main owner Dirk Scheringa also blames the central bank and the government, saying unnecessary investigation tactics and intentional leaks to the media created an air of uncertainty around DSB that proved fatal.