But the changes won't come cheaply.
Schools can't put just anything on a kid's lunch tray. They must follow federal standards, because the government's school lunch program subsidizes lunch and breakfast for needy kids in nearly every public school and many private ones.
Yet those standards are lacking, according to an Institute of Medicine report released Tuesday. They don't restrict the number of calories kids are offered, even though childhood obesity keeps climbing.
And they don't match up with the government's own dietary guidelines, which serve as the basis for the familiar Food Pyramid and were updated in 2005. They call for lots of fresh fruit and veggies and more whole grains.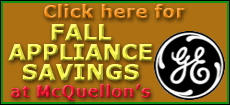 "Today, overweight children outnumber undernourished children, and childhood obesity is often referred to as an epidemic in both the medical and community settings," Virginia Stallings, who chaired the report committee, wrote.
The proposed standards won't be cheap. The committee said breakfast prices could soar 20 percent, and lunch prices could rise by 4 percent.
That's daunting for school kitchens, which get less from the government, $2.68, than it actually costs to make each free lunch, about $2.92, according to a recent survey done by the School Nutrition Association. Combine that with rising food and fuel prices, and school kitchens are feeling the squeeze. Many have been raising prices for full-price meals.
The federal dollars "simply do not keep pace with rising costs on everything from food and labor to napkins and spoons," Dora Rivas, president of the association and head of food and nutrition in Dallas public schools, said in a statement last week.
The group is pressuring Congress to boost spending on school lunches. The Institute of Medicine committee agreed, saying the reimbursement should be raised to cover the cost of adding more fruits and veggies to the menu and substituting healthier whole grains for refined grains.
Agriculture Secretary Tom Vilsack said the Obama administration would review the report as it writes new rules for school meals.