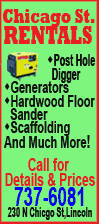 To be initiated into PTK, a student must obtain sophomore status and have a high cumulative grade-point average.

Phi Theta Kappa was founded back in 1918 in Missouri. Today, it is an international organization boasting more than 1.2 million members. Its mission -- to recognize academic excellence and provide opportunities for its members to experience growth through service projects, fellowships events, as well as leadership training and opportunities.
Lincoln College students who qualified for membership are:
Angie M. Augspols, from Hennepin

Chelsea L. Barr, from Deland

Joli E. Boerma, from Emden

Sarah E. Booker, from Decatur

Sean W. Daly, from Buckingham

Heather L. Danley, from Lincoln

Taylor L. Dirks, from Ellsworth

Joshua A. Dobkins, from Hoopeston

Colan Eigenbrod, from Lincoln

Amy E. Fellers, from Lincoln

Adjo A. Honsou, from Fairview Heights

Mubeen A. Khan, from Wheeling

Evan L. Kreiling, from Mason City

Natasha LaMothe-Mason, from Lincoln

Travis L. Lane, from Lincoln

Shaun A. Linnihan, from Minneapolis, Minn.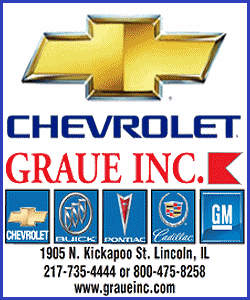 Brent M. Mason, from Emden

Cody J. Miller, from El Paso

Sydny A. Morris, from Lincoln

Sean C. Mull, from Wheaton

Kaylah J. Murphy, from Canton

Gretchen M. Rieger, from Trenton

Cooper E. Shawen, from Bolingbrook

Ashley L. Shawgo, from Lincoln

Euzhan M. Sims, from Naperville

Kylie A. Sparks, from New Holland

Shawn S. Vandolah, from Warrensburg

Tamara R. Waugh, from El Paso

Kenneth R. White, from Zion

Zachary T. Williams, from Danvers
[Text from file received from Lincoln College]