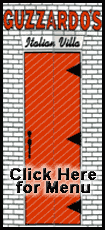 As nervous Americans clamor for the vaccine, production is running several weeks behind schedule, and health officials blame the pressure on pharmaceutical companies to crank it out along with the ordinary flu vaccine, and a slow and antiquated process that relies on millions of chicken eggs.
There have been other bottlenecks, too: Factories that put the precious liquid into syringes have become backed up. And the government itself ran into a delay in developing the tests required to assess each batch before it is cleared for use.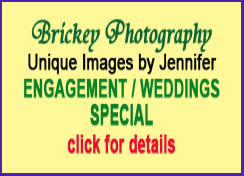 What effect the delays will have on the course of the outbreak is unclear, in part because scientists cannot say with any certainty just how dangerous the virus is, how easily it spreads, or whether it will mutate into a more lethal form.
Since April, swine flu has killed more than 800 people in the U.S., including 86 children, 39 of them in the past month and a half, according to the Centers for Disease Control and Prevention. More than half of all hospitalizations since the beginning of September were people 24 and under.
"We're in this race against the virus, and only Mother Nature knows how many cases are going to occur over the next six to 10 weeks," said Michael Osterholm, a vaccine expert at the University of Minnesota.
In the meantime, many states have had to postpone mass vaccinations. Clinics around the country that managed to obtain doses of the vaccine have been swamped. And doctors are getting bombarded with calls from worried and angry parents.
"Nobody has it," said AnnMarie O'Connor, who waited more than four hours for the vaccine in Rockville, Md., standing in line with her two young children and about 1,000 other people. Health officials "said the shots would be here in early October. But where are they?"
Federal officials counsel patience, saying that eventually there should be enough of both vaccines for everyone who wants them.
"We wish we had better ways to produce vaccines perfectly predictably, but this is how influenza vaccine production often goes," Dr. Anne Schuchat, who heads the CDC's immunization and respiratory disease section, said last week.
The delays have led to renewed demands for a quicker, more reliable way of producing vaccines than the chicken-egg method, which is 50-year-old technology and involves injecting the virus into eggs and allowing it to feed on the nutrients in the egg white.
Federal officials initially projected that as many as 120 million doses of the vaccine would be ready to dispense by mid-October. They later reduced their estimate to 45 million. As of Tuesday, only 12.8 million were available. (Health officials say a single dose will protect adults, while children under 10 will need two doses.)
In a sign of how rapidly the virus is spreading, education officials said 198 schools in 15 states were closed Wednesday because of swine flu, with more than 65,000 students affected. That was up from 88 school closings the day before.
"Right now, the vaccine is in a race against the virus, and the virus is winning," Osterholm said.
The government now hopes to have about 50 million doses out by mid-November and 150 million in December, Dr. Nicole Lurie, assistant health and human services secretary for preparedness, told The Associated Press on Wednesday.
"By the end of November, I think we're going to be pretty well back on track," she said.
However, a study by Purdue University researchers said the vaccinations will probably come too late to significantly reduce the number of infections. The study, published last week, predicted that infections would peak in late October and that by the end of the year, 63 percent of the U.S. population will have caught the virus.
The blame for the delays has been placed in part on the chicken-egg technology. It is a slow process, and the pressure on manufacturers to produce two vaccines at the same time -- for both swine flu and ordinary flu -- has made it even slower.