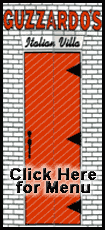 LCU is involved with various county agencies that are watching the latest developments and responding in the health care, education and local government sectors of our community. The LCU plan represents collaboration with these sources and may differ from the response of other local agencies in some ways.

Phase one: education and prevention
LCU has reviewed existing pandemic flu protocols from the LCU Emergency Management Manual with key campus personnel. Ongoing communications via posters in bathrooms, e-mails, announcements and residence hall staff convey the message to clean hands by frequent, thorough washing; cover coughs with your arm or a tissue; and contain your germs by staying home if you have flu-like symptoms. LCU has purchased and positioned hand sanitizing stations in multiple places around campus and ordered and assembled basic "flu kits" to support students as they manage their symptoms. Faculty, staff and students are being encouraged to get flu shots as they are available. Students are requested to notify administrators when they begin noticing flu-like symptoms.
Severe illness and deaths have been reported with 2009 H1N1 flu infections in some people. LCU strongly encourages all faculty, staff and students to become aware of symptoms, to monitor and manage their health, and to respond immediately if they suspect they have any form of the flu. They should contact a medical professional or LCU Student Services at first sign of a possible infection.
Phase two: intervention phase
As recommended by the CDC and other local health agencies, LCU will not test students to confirm a positive H1N1 infection or to distinguish between seasonal flu and H1N1 infection. The results from these tests are not immediately helpful or available.
According to the CDC, most people in the general population will recover from the H1N1 flu strain in two to three days without treatment, as long as they stay hydrated and get plenty of rest.
LCU will strongly recommend testing for students who are "at-risk" as defined by the CDC and other local health agencies (pregnant women and people with chronic medical conditions like asthma, heart disease, diabetes, etc.).
As students begin to show flu-like symptoms, LCU will distance them from the general student population immediately in an available dorm. Symptoms include fever of 100-plus degrees, chills, cough or sore throat, runny nose, body aches, headache, tiredness, diarrhea or vomiting, difficulty breathing or shortness of breath, pain or pressure in the abdomen, sudden dizziness, and confusion.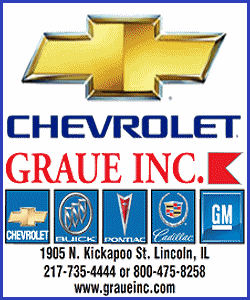 LCU will ask students with flu-like symptoms to contact their parents immediately to arrange for travel home within 24 hours of university notification. Arrangements will be made for extended distancing of students who live more than a three-hour drive from campus. Food service will supply distanced students with meals in their quarters, and residence life and health services staff will monitor the health of distanced students. Students or employees who have symptoms of flu-like sickness should not return to campus or a normal schedule until they have been fever-free for at least 24 hours.
Phase three: suspension of operations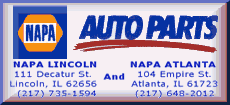 If an infection becomes widespread on campus, interfering with normal, safe operations, or if the federal, state or local authorities recommend it, the campus may be closed temporarily as stated in the LCU Emergency Management Manual. LCU will notify the public, students and affected families via our Web site, e-mail and other available communication means should this become necessary.
[Text from file received from Lincoln Christian University]