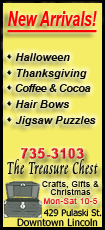 It is this sense of volunteerism by so many without being asked, without signing up, without seeking any personal credit that has Harvest of Talents members counting their blessings. The financial side of the blessings from the generosity of so many came to the astonishing total of $83,555.83 for this year. That amount in its entirety will be presented to the International Disaster Emergency Service for hunger relief in 19 countries around the world, including the U.S.

Pat Snyder, who began the Harvest of Talents 26 years ago, is emotional when she talks about the event and all the volunteers who help make it such a huge success. Although it grows every year, Snyder recalls that it did begin with an amazing first year. "The first year, when I told the sum we collected at church, you could have heard a pin drop," Pat said. That silence was because Snyder told the congregation that $20,000 had been raised during that first event.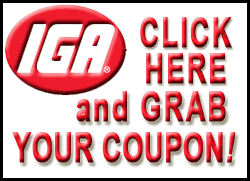 One of the reasons the event brings in so much money is that there are no expenses. "Everything is donated. There are no expenses. We have no budget," Snyder said.
Snyder, who was working an outside food stand, added: "We have been so blessed. This has been so good for our church, for our community. There are so many side effects. People have become friends working with Harvest. We grow as a community when we all work together. So many churches are involved, so many people from so many places besides Lincoln."
Carolyn Neal, the event's co-chair, also gets misty-eyed when she talks about the success of the Harvest and the volunteers' efforts. Noting all the help manning the booths, she said: "It's another great day. For some of these volunteers it is their first Harvest, but there are some fourth generation helping out as well."
Neal went on to give praise for so many. "They (the volunteers) don't have a microphone, they don't know us, and they help people they will never meet. They come early, they drop things off, they help and then they leave, and we don't even know who they were," Neal marveled.
With Neal was missionary Tongkhojang Lunkim. It is Lunkim who Neal explains is on the front lines in northeast India delivering food to refuge camps. Lunkim says that his mission receives $2,000 worth of aid each month thanks to the Harvest of Talents.
Neal said: "When you read about the floods, the starvation in the papers, he is the man who is there helping. We are so blessed by his being here this year."
Many others involved with the Harvest of Talents also felt blessed.
John Guzzardo, with his trademark smile even while washing dishes, took a guess at how many volunteers, known and unknown, there might be who make the event so successful. "There might be 300, 400 people all helping in some way," he said. "And not one penny is spent on anything. Everything is donated."
Harvest helper Diane Snyder also couldn't put a number on how many people help. "So many people come and help and then go. They bake things, they make things. It's just amazing," she said.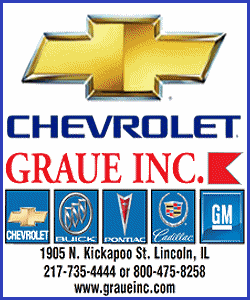 Lincoln Mayor Keith Snyder was helping Guzzardo, and he, too, washed and dried bowls with a huge smile. "This is a fun day," Snyder said. "It's the culmination of a year's efforts. And this isn't just Lincoln. There are donations from all across the country and the world here."
To bear that out, the listing of donated items to be auctioned off came from Ohio and Indiana, from Indonesia and Japan, to name a few. Asking people milling about where they lived received replies of as far away as Ohio and Minnesota.
Lincoln Christian Church Pastor Ron Otto spent the day walking around beaming as he visited with as many as he could. "This is my third Harvest. I have been blessed to have inherited this," Otto said as he continued to shake hands with well-wishers.
Still, with all the hundreds who help make this event extraordinary, the all-day event would not be a success without the financial support of the community. It is this huge base of people who spend their money knowing it is a 100 percent donation that is an essential key to the event's incredible numbers.
Duane and Marjorie Smalley, as they walked out with an armful of items, were asked if they had found everything they wanted to buy. They both laughed that this was just the latest trip they were making. They said their car was full and they had to go home and unload it. Later in the day, the Smalleys could be found back at the auction, in the front row, waiting to see what other treasures they would be taking home, not realizing that their generosity was a treasure unto itself.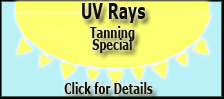 There were many like Duane and Marjorie, buying as much as they could to help the Harvest of Talents. So many that again the number and the names are known but to God.
The Harvest of Talents offers many nice things: lovely things, tasty things. But they are all things that the purchasers could do without. Rather, the community comes and buys as much as they can, knowing that every cent spent is going to help someone they will never know have a better chance at a better life.
It is this selfless effort by Harvest organizers, all those unsung and unknown volunteers, as well as the generous community that makes us proud to acknowledge everyone who had anything to do with this inspirational event as our Personalities of the Week. They all showcased again what marvelous things we can accomplish as a community when we come together. And we are awed by what we have been blessed to observe.
[By MIKE FAK]