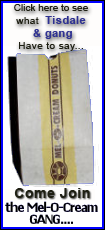 A Commerce Department report on September's new home sales, to be released Wednesday at 10 a.m. EDT, is forecast to show a 2.6 percent increase to a seasonally adjusted annual rate of 440,000, from 429,000 in August, according to economists polled by Thomson Reuters.
If the report hits that number, it would be the best month for new home sales in more than a year.
First-time buyers are taking advantage of low mortgage rates, discounted prices and a tax credit of up to $8,000 if the deal is completed by the end of November. That's provided a big lift to the market, with home resales climbing more than 9 percent in September, the largest amount in more than 26 years.
To keep the housing rebound going, Congress is considering extending the tax credit through March 31 and gradually phasing it out over the rest of next year. A vote on that plan could come later this week.
Supporters can point to worrying economic data like Tuesday's report that consumer confidence fell unexpectedly in October. The Consumer Confidence Index, released by The Conference Board, sank to its second-lowest reading since May.
"If they don't extend it, then I think the pullback could be quite significant," said Brad Hunter, chief economist with Metrostudy, a real estate research firm.
Even if it does get extended, Hunter said, sales are bound to slip a bit. That's because buyers who would have bought homes early next year were enticed into making that decision sooner to take advantage of the tax incentive.
Home prices, which are down about 30 percent from the peak in mid-2006, have been on the rebound, data Tuesday confirmed. The Standard & Poor's/Case-Shiller home price index of 20 major cities climbed 1 percent from July to August. However, many analysts caution that home prices could decline again as unemployment and foreclosures rise.