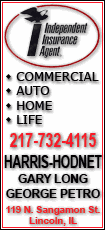 In a letter to House Financial Services Committee Chairman Barney Frank, Obama said the belief among financial executives that the government would ultimately protect them creates a "perverse incentive" for large firms to take reckless risks.
"Taxpayers simply must not be put in the position of paying for losses incurred by private institutions," Obama wrote in the letter, obtained by The Associated Press.
Under Frank's proposal, a council of regulators would be established to monitor financial firms regarded as so big and influential that their collapse could bring down the entire economy.
If the council determines that a firm has grown too big and dangerous, the Federal Reserve could step in to dismantle it. Firms with more than $10 billion of assets would be responsible for covering any outstanding costs of that action.
The agreement paves the way for the bill's swift approval. Frank's committee was expected to consider it next week with a floor vote anticipated as early as November.
The proposal is the latest step by Obama and congressional Democrats to overhaul the regulatory framework governing financial institutions and clamp down on the kind of risky market bets that contributed to last year's market crisis.
On Tuesday, Frank's committee voted 67-1 on legislation that would force hedge funds and other large privately managed pools of capital to register with the Securities and Exchange Commission and undergo periodic examinations.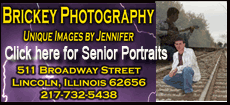 Frank's latest proposal to give the government the power to dismantle large, influential non-bank firms is not expected to generate the same kind of consensus. Republicans are likely to oppose the measure because they say it will create the expectation that some companies will be bailed out by the government because of their designation as being critical to the health of the economy.
Democrats counter that the bill will prevent future bailouts because it will enable regulators to dismantle these firms.
The companies also would be required to hold more money in reserve and would have a tougher time borrowing against their assets, making it less likely they would fail.
Obama credited Frank for acting "quickly and in the face of substantial opposition."
Federal regulators already can dismantle banks. But the government was powerless last year at the height of the financial crisis when large bank holding companies and other non-bank institutions, such as insurance giant American International Group, started failing.